Blazing Fast Speed.Unbeatable Price Guarantee!!
What Make Us Best Dedicated Server Hosting Provider?
99.9% Uptime Guarantee
Hosted in our Tier-IV data center with redundant network supply.
Advanced Security Scan
Anti-virus, SPAM/Malware bot's mitigation at our core firewall.
cPanel Control Panel
Support all control panels WHM/cPanel, Plesk, Helm.
Server Monitoring
Remote agent based ping and application pattern monitoring.
Unmetered Mitigation of DDoS
Unmetered DDoS Protection and global CDN support.
Free Website Transfer
We'll do free migration from any other hosting service provider.
SATA/SSD Storage Options
Comes with default SATA can be configure with SSD's drives on request.
Free 24×7/365 Support
We understand your business is critical we are ready anytime.
30 Day Money-back Guarantee
Not Happy!! Don't Worry. Get Refund back with-in 30 days.
Opt For Dedicated Hosting From Datanet & Run Your Business Swiftly
Dedicated hosting is a type of hosting for a single company client on a physical site. This hosting gives you complete authority to optimize the system according to its specific needs including efficiency and stability. The best-dedicated hosting company like Datanet provides the physical server and environment, services, and technical assistance. The single-tenant nature of dedicated computing separates it from cloud hosting. Since there is no such thing as a one-size-fits-all hosting system, the most important thing to remember when choosing between cloud and dedicated hosting is the needs of the apps. Dedicated hosting could be a good choice for your company if it falls into one of the usage cases mentioned above, or anything similar. You can contact us if you're still unsure about it, we'll be glad to help you out!
Datanet is the perfect place for those looking for a cost-effective and dependable dedicated server in India. Datanet offers low-cost servers with better uptime or efficiency as well as in-house technical assistance 24 hours a day, 7 days a week. We have created the most effective and secure packages for you. With the loading of lots of features and tools, you can be entirely confident by running your vital applications/sites. Be it any kind of heavy videos or high-resolution images, our servers can handle the traffic easily.
Reasons To Choose Dedicated Hosting For Your Business
Performance
Dedicated servers not only provide you with a much-improved performance, but they also provide you with steady performance. This means that your site will have the same level of loading speeds, whether you're receiving a viral amount of traffic or your typical amount of daily visitors. This consistency can be incredibly important, as one of the main reasons you're probably migrating to a dedicated web host is due to the large volume of traffic your site receives. Having a high-performing and secure link is crucial for sites that prioritize customer experience or need to process purchases or store other confidential personal or financial information. Everyday users, particularly in the online environment, are increasingly concerned about privacy and data. You can secure and preserve your visitor's data by dedicated hosting.
Flexibility
Your increasing business needs can be fulfilled by a dedicated server. You can use your own server setup with a dedicated server. You can incorporate more or change current programs and software as the company expands. If new challenges emerge or unintended markets materialize, you remain more agile. It is flexible to fit the specifications. The dedicated server is your portal whether you need additional processing, storage, or backup. A dedicated server offers fast web upload and a better user interface for your clients.
Security
Security has always been among the most important issues for users when it comes to hosting servers. The dedicated server promises major answers to these issues. A dedicated server allows you to implement security mechanisms such as anti-virus and firewall configurations that are more specific to their needs while mitigating the security bugs that shared hosting services can bring. It also nullifies opportunities that share user lapses to cause data or software security vulnerabilities. For dedicated servers, most service providers may develop customized security technologies that do not work on common servers.
Zero Upfront Cost
The easiest way to fund infrastructure is no longer to invest capital expenditures in the first place. In a costly leapfrog game, technology expands its supporting networks. For other places, many enterprises have to reserve resources. Hosting companies charge reasonably when supplying top-of-the-line facilities. Many clients may be served by a dedicated hosting service. It costs a fraction of what you are paying for in-house utilities. Moreover, you get the physical safety and technical assistance perks.
Support
A certain degree of support is provided in some dedicated hosting providers. This is significant since a large number of hosting devoted customers use this service to host sensitive or important websites or computer functions. Effective service means a lack of site interruption. A top hosting provider company like Datanet provides 24/7 assistance. The service level agreement generally contains details of support standards, as well as specifics on reliability statistics. These records may also be a window into the quality of service and should be closely consulted when choosing a provider.
Over 100+ Free 1-Click App Installs
why customers us!
"Nature Miracles" a sister company of D.S Group (Baba Elaichi). We are hosted with datanet hosting for then 3Yr's now and their on-time support and high-quality service keep me happy!!
- Vikas Pandey -
naturesmiracle.in
Datanet web hosting is good, but it's really their technical and customer support that makes them stand out. I know that my company's problems will always be handled in a…
- Sandeep Kumar -
indianholiday.com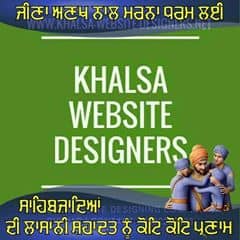 I am very happy with the service. I recommend "Datanet Hosting" to everyone.  Highly skilled support offering enterprise solutions at the lowest cost.Thank you!!
- Daljit Singh -
khalsa-website-designers.net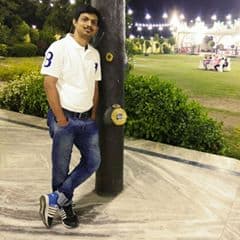 I have to share with the fellow friends that I have been with "Datanet Hosting Solutions". Since 2018 now and I really like their product & services, especially on time…
- Vaibhav Potdar -
aarohiinfo.com
Amazing 24x7 support...I know when I was totally depressed and looking for a provider for my gaming app who can give me the right solution at the unbelievable price. Thanks…
- Gaurav Kumar -
fantasypower11.com
FAQs - Your Questions? Our Answers!
How Dedicated hosting works?
You reserve a complete physical server with dedicated server hosting. This helps you to personalize and monitor the server environment in unprecedented ways. Besides, you can have access to higher server speeds. You can configure the types of CPU, your operating system, and the total amount of available RAM and storage with a dedicated server.
What are managed dedicated hosting and unmanaged dedicated hosting?
You can effectively rent a blank server with unmanaged dedicated hosting and configure it however you wish. You are responsible for technical tasks such as server upkeep, protection, software upgrades, and everything that is needed for the safe and running of your server.
While in a managed dedicated hosting you'll have a team of professionals that helps you set up and maintain your dedicated server. You'll almost always have to do certain administrative functions yourself, but they'll be far less than what you have to do in an unmanaged dedicated server.
Why should I choose Datanet over any other hosting service provider?
Datanet is a trusted company riding on the trust of people for 13 years. You will get a plethora of companies when you Google – the best-dedicated hosting service provider. But none can compete with us when it comes to top-class features at low prices.
What if I need any help?
We have strong customer support operating 365 days, round the clock. So, call us anytime or drop a Whatsapp message or mail us to get your queries resolved quickly from our dedicated team of experts.
How can I pay for hosting services?
We offer a plethora of payment methods. You can pay us using a debit card, credit card, UPIs, PayPal. You can also use our portal to pay from there.
What is the right time to contact Datanet if I need any help?
Every time is the right time. Problems don't come by seeing time. So, you can contact us anytime because we are available 24/7 in your service. Feel free to call and get the perfect solution for your query.