What makes US best vps hosting Provider?
Full Root & Managed Support
Server root access. Support for Reboot, Software Installation, Installation & setup of cPanel , Investigation of hacking attempts.
Advanced Security Scan
On Demand WAF (Web Application Firewall) to defend against latest Virus, Trojan, Spamming and Hacking attempts to the server.
cPanel/Plesk Control Panel
Leader in hosting management with powerful features with one click software install (Wordpress, Drupal, Joomla, Magento).
Virtualization Technology
We offer "Bare metal and Operating system" based hypervisor like KVM, XEN and Vmware ESXI.
99.9% Uptime Guarantee
Tier-3 Data Center with multiple redundant Power and Internet supply insure 99.9% SLA.
Free Website Transfer
We offer free website migration service without any extra charge. Specialized in cPanel to cPanel and Plesk to Plesk migration.
Base Server Hardware
High performance hardware Intel Qcta Core Xeon E5-2670, 128GB RAM, SSD, 100Mbps link.
Free 24×7/365 Support
Guaranteed, highly skilled staff to answer your questions anytime. We offer Ticket, Phone and Live Chat support.
30 Day Money-back Guarantee
We'll not give you single reason to let you go but if you still not happy No worry!! We'll refund within the 30 days.
Drive Your Business With The Exceptional VPS Hosting Services From Datanet
VPS hosting, which stands for Virtual Private Network hosting is a go-to hosting option for small and medium-sized enterprises. Its significance lies in its capacity to rent small parts of a dedicated server for shared hosting purposes only. This type of hosting offers a cost-effective, modular, and completely scalable environment. However, it is also necessary to find a top VPS hosting provider who can satisfy your requirements.
Datanet provides amazing VPS hosting plans that are more popular among people. Being the best VPS hosting service provider, we understand the need of clients, hence, offering plans that are more stable and safe than those provided by other hosting companies. Datanet provides a hosting server depending on the nature of your business. Since you own all of the server services assigned to your account with VPS hosting, it is difficult for anyone to learn your hosting credentials. With the VPS hosting we secure your data in any accessible location, you can host any amount of domain or sub-domain. Furthermore, the server's downtime is also lower, fixing safety troubles and making it easy to use modern technologies and apps. Once you buy VPS hosting server from us, we will help you navigate the control panel via the security authentication level of your company. It'll make sure that the information or security infringement does not flow through records. We will still save your information and carefully monitor your website access registrations to prevent possible risks.
Benefits Of VPS Hosting That You Need To Know
Better Control
The inaccessibility to your root environment could be a common problem if you do not use a VPS. You must focus on program packages supported by the hosting company if you don't have root access. Unsupported applications will pose security issues for hosting services because the software that is accessible on a shared server is determined by the host. If the company wants to use industry-specific software that the host doesn't accept, it may create problems and even hinder the software from working. Here, comes the role of VPS using which you can easily incorporate any technical changes required inside the server.
Enhanced Performance
You will reach a much higher degree of success if more assets are entirely devoted to the needs of your company. Improved capability and computing power easily lead to the web being loaded into the browser of a visitor. This leads to greater commitment and better conversion rates. It also ensures that any processes operating on the computer can also work better and have less effect on the other activities.
Scalability
If anyone starts a new website in the intention of making it even bigger, it's very important to be able to extend your hosting capacity without downtime or technological problems. If you host your environment with a VPS, you can find it in a container. Based on the kit you bought the container will assign a certain number of resources. How well these containers perform is that more or less services can be assigned when you need them, conveniently and efficiently.
Cost-Effective
A VPS hosting service is less costly than a completely dedicated hosting package that employs a physical server. Since virtual server lies between shared and dedicated hosting, it is convenient and inexpensive. VPS can be provisioned on a single host due to which hosting providers can save money on installation, which is why VPS are less expensive than dedicated Web servers. VPS hosting is the best for those looking to upgrade from shared hosting and those looking to downgrade from dedicated hosting.
Security
The most critical aspect of a company website is its security. In a matter of minutes, it can make or break a company. VPS hosting ensures high security standards on your website. While you share the server with other people, your details stays confidential, this is one of the most noticeable advantages of the VPS hosting plans with the approved environment.
Over 100+ Free 1-Click App Installs
why customers us!
"Nature Miracles" a sister company of D.S Group (Baba Elaichi). We are hosted with datanet hosting for then 3Yr's now and their on-time support and high-quality service keep me happy!!
- Vikas Pandey -
naturesmiracle.in
Datanet web hosting is good, but it's really their technical and customer support that makes them stand out. I know that my company's problems will always be handled in a…
- Sandeep Kumar -
indianholiday.com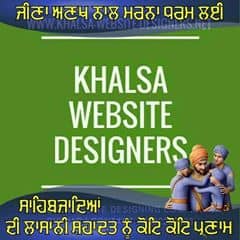 I am very happy with the service. I recommend "Datanet Hosting" to everyone.  Highly skilled support offering enterprise solutions at the lowest cost.Thank you!!
- Daljit Singh -
khalsa-website-designers.net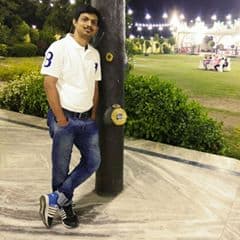 I have to share with the fellow friends that I have been with "Datanet Hosting Solutions". Since 2018 now and I really like their product & services, especially on time…
- Vaibhav Potdar -
aarohiinfo.com
Amazing 24x7 support...I know when I was totally depressed and looking for a provider for my gaming app who can give me the right solution at the unbelievable price. Thanks…
- Gaurav Kumar -
fantasypower11.com
FAQs - Your Questions? Our Answers!
What is VPS hosting?
VPS is the acronym for Virtual private server. VPS hosting is a type of hosting that contains the features of a complete server as a segmented space on a server. A virtual server hosting has its own OS, programmes, tools and settings. All this is included in one versatile server.
Why should I choose Datanet over any other hosting service provider?
Datanet is a trusted company riding on the trust of people for 13 years. You will get a plethora of companies when you Google – the best VPS hosting service provider. But none can compete with us when it comes to top-class features at low prices.
Who should use VPS hosting services?
The website traffic rises in parallel with the business; however, if the website is not adequately maintained, the overall performance will suffer. Any company owner planning to expand must take into account VPS as a cost-effective and efficient hosting solution. It is also an appropriate hosting site for anyone who wants unique or personalised server configured software.
How does VPS hosting works?
Virtual computers share a common host, but they each have the advantage that their room is set up and configured to be wholly theirs. This provides them with high versatility and an additional privacy feature for a fraction of the cost of a dedicated server. Virtualization technology evaluates the server as a whole and then allocates services to individual accounts depending on what those account holders have paid for. The number of RAM allotted to each account holder will be determined by their hosting contract. Each account's assigned resources are for that account only and are not used even though other accounts require or need more.
What if I need any help?
We have strong customer support operating 365 days, round the clock. So, call us anytime or drop a Whatsapp message or mail us to get your queries resolved quickly from our dedicated team of experts.
How can I pay for hosting services?
We offer a plethora of payment methods. You can pay us using a debit card, credit card, UPIs, PayPal. You can also use our portal to pay from there.