VPS Hosting, VPS Hosting India, Best VPS Hosting, Cheap VPS Hosting
What is VPS Hosting?
VPS stand for "Virtual Private Server" it's a cost effective solution, customer need VPS Server Hosting when their website or application performance is degrading due to increase in traffic volume or need dedicated compute resources to meet website demand. Once your website outgrows the limitations of shared hosting, a VPS will likely be your next step.
What makes US best vps hosting Provider?
Full Root & Managed Support
Server root access. Support for Reboot, Software Installation, Installation & setup of cPanel , Investigation of hacking attempts.
Advanced Security Scan
On Demand WAF (Web Application Firewall) to defend against latest Virus, Trojan, Spamming and Hacking attempts to the server.
cPanel/Plesk Control Panel
Leader in hosting management with powerful features with one click software install (Wordpress, Drupal, Joomla, Magento).
Virtualization Technology
We offer "Bare metal and Operating system" based hypervisor like KVM, XEN and Vmware ESXI.
99.9% Uptime Guarantee
Tier-3 Data Center with multiple redundant Power and Internet supply insure 99.9% SLA.
Free Website Transfer
We offer free website migration service without any extra charge. Specialized in cPanel to cPanel and Plesk to Plesk migration.
Base Server Hardware
High performance hardware Intel Qcta Core Xeon E5-2670, 128GB RAM, SSD, 100Mbps link.
Free 24×7/365 Support
Guaranteed, highly skilled staff to answer your questions anytime. We offer Ticket, Phone and Live Chat support.
30 Day Money-back Guarantee
We'll not give you single reason to let you go but if you still not happy No worry!! We'll refund within the 30 days.
Over 100+ Free 1-Click App Installs
why customers us!
"Nature Miracles" a sister company of D.S Group (Baba Elaichi). We are hosted with datanet hosting for then 3Yr's now and their on-time support and high-quality service keep me happy!!
- Vikas Pandey -
naturesmiracle.in
Datanet web hosting is good, but it's really their technical and customer support that makes them stand out. I know that my company's problems will always be handled in a…
- Sandeep Kumar -
indianholiday.com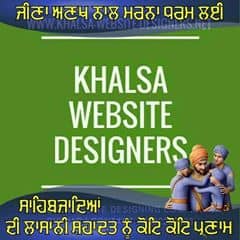 I am very happy with the service. I recommend "Datanet Hosting" to everyone.  Highly skilled support offering enterprise solutions at the lowest cost.Thank you!!
- Daljit Singh -
khalsa-website-designers.net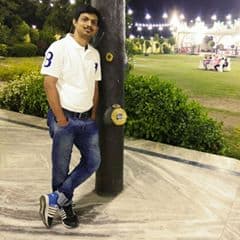 I have to share with the fellow friends that I have been with "Datanet Hosting Solutions". Since 2018 now and I really like their product & services, especially on time…
- Vaibhav Potdar -
aarohiinfo.com
Amazing 24x7 support...I know when I was totally depressed and looking for a provider for my gaming app who can give me the right solution at the unbelievable price. Thanks…
- Gaurav Kumar -
fantasypower11.com